Our Anti Coronavirus Technology is Scientifically Proven to Kill Bacteria, Viruses, and COVID-19
Certified/cleared by multiple global authorities as medical device
Eliminate ≥ 99.997% coronavirus variant in 36 seconds
Technology for Protecting Homes and Businesses Around the World
AG+ medical grade air purifier can eliminate ≥99.997% coronavirus variant in 36 seconds
AG+ High Efficiency Silver Ion Eliminates COVID-19
Unlike most other conventional air purifiers that only traps contaminants, Aurabeat's patented High Efficiency Ion Technology effectively filters and eliminates >99.9% bacteria, viruses, and COVID-19.
Removes 99.9% of 0.1 microns
Combination of pre-filter, nano-crystalline filter, UV Disinfectant lamp, plasma generator, and the patented virus killing filter to help clean the air around you. It will remove 99.9% of airborne particles as small as 0.1 microns and completely filter the air in a 538sq ft 3 times per hour.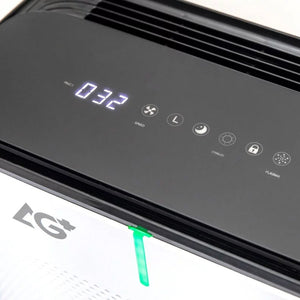 Prevents Secondary Infection
Did you know that although HEPA filters can filter out viruses and bacteria, they are still living on your filter? Every time you move the device or change filter, you are at risk of infection.  The Aurabeat NSP-X1 removes that risk by ensuring the filter and the inside of the device is virus-free.
Filter Designed to Last
Aurabeat's patent-pending Anti-Viral Air Filters are designed to provide maximum filtration with the highest air quality for an extended duration – up to a year of daily usage.